Visit
Plan your visit
The first edition of the Biennale Matter of Art entitled Come Closer will be open from July 22 to November 15 in Prague and spans five locations across the city, including the Prague City Gallery at the Municipal Library building, Prague Market in Holešovice, a pedestrian underpass at Nádraží Holešovice station, Panorama Hotel Prague and the DBK Shopping Mall Plaza.


Tickets & accessibility

The exhibition as well as the community program is accessible free of charge throughout the duration of the biennale. All venues have wheelchair access.
Opening hours
Please note that different opening days apply to the various biennale venues. Detailed opening hours are listed along with venue details in the right column of this page. The biennale venue at the Prague Market will be closed down on September 20, 2020 – including the exhibition as well as the Biennale Center and the Atelier of Mothers Artlovers. The biennale exhibition will continue in the remaining venues.
GHMP | Municipal Library
• Tue–Sun 10AM–6PM / Thu 10AM–8PM
Prague Market
• Thu–Sun 12PM–6PM / Fri 2PM–8PM
Panorama Hotel Prague
• Wed 6PM–8PM / Sat–Sun 2PM–6PM
DBK Shopping Mall Plaza
• Mon–Sun NONSTOP

Biennale Center

The Biennale Center at Hall 19 at the Prague Market is open during the opening hours of the exhibition and comprises the Atelier of Mothers Artlovers, a bookshop with tranzit.cz publications and a café. The inclusive family-friendly space offers babysitting on select days.

Come Closer: The Biennale Reader
The book, edited by the curators of the biennale Tereza Stejskalová & Vít Havránek and published on the occasion of the first edition, expands on the theoretical background of the project and is available at the Biennale Center and at the GHMP as well as online via Sternberg Press.
—
The project is organized by the initiative for contemporary art tranzit.cz in cooperation with GHMP
Venues
Prague City Gallery
Municipal Library of Prague, 2nd floor
Mariánské náměstí 98/1
110 00 Prague
Czech Republic
Public transport:
Staroměstská station
Tram 2 / 17 / 18
Bus 194 / 207
Metro A
Opening hours:
Tue–Sun 10AM–6PM
Thu 10AM–8PM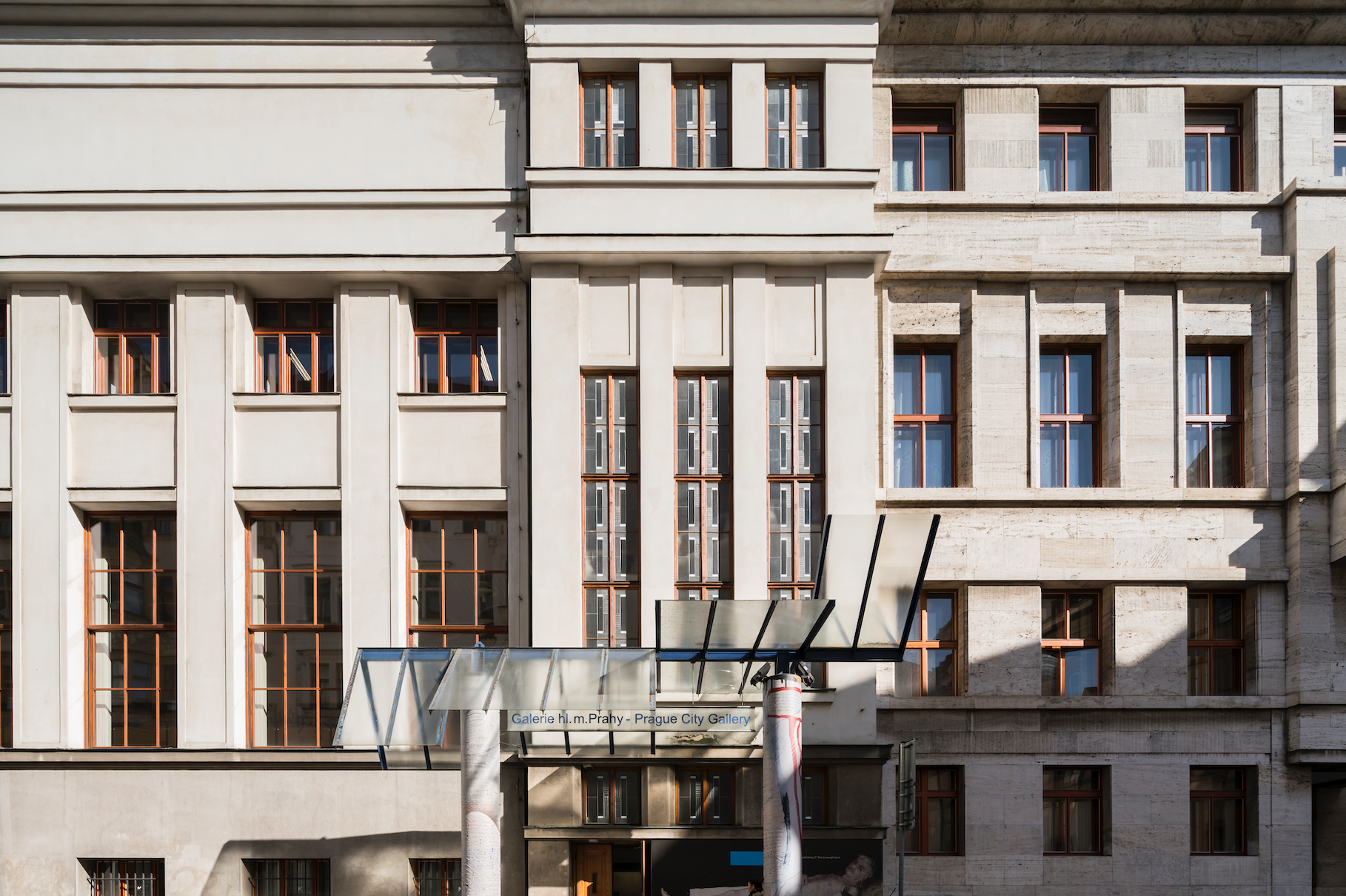 Participating artists
Adriena Šimotová, Alena Kučerová, Alice Nikitinová, Allan Elgart, Alžběta Bačíková, Bohumila Doleželová, Candice Breitz, Collection of flint stones from the open-air museum in Bolatice, Elisabeth Subrin, Eric Baudelaire, Eva Springerová, Hafiz Rancajale, Institute of Anxiety, Jean-Charles de Quillacq, Jirka Skála, Krešimir Golik, Lucy Beech, Marina Abramović, Milan Mikuláštík, Naděžda Plíšková, Olga Čechová, Otty Widasari, Ragnar Kjartansson, Raša Todosijević, Renato Guttuso, Róbert Gabriš, Selma Selman, Sonia Natra, Studio of Irreversible Change, Taring Padi, Thomas Hirschhorn, Veronika Šrek Bromová, Věra Merhautová, Viola Ježková
Prague Market
Hall (11) (17) (19)
Bubenské nábřeží 306
170 00 Prague
Czech Republic
Public transport:
Pražská tržnice station
Tram 1 / 12 / 14 / 25
Vltavská station
Metro C
Opening hours:
Thu, Sat-Sun 12PM–6PM
Fri 2PM–8PM
Note: this venue will be closed from September 20, 2020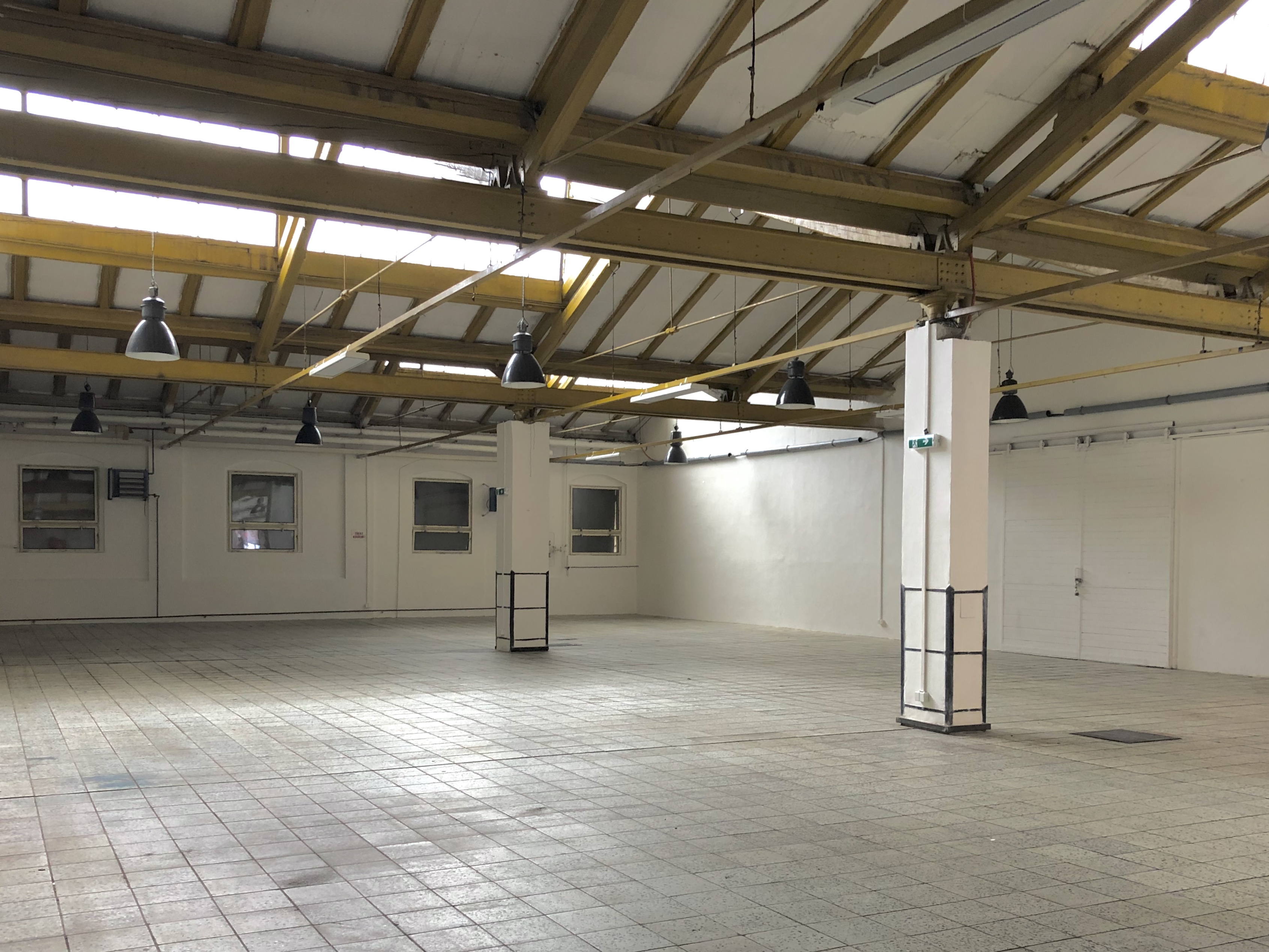 Participating artists
Alina Kopytsa, Anna Kravets, Jiří Žák, Karol Radziszewski, Mothers Artlovers, Pauline Boudry & Renate Lorenz, Sung Tieu, Tuan Mami
DBK Praha Shopping Mall Plaza

Budějovická 1667

140 00 Prague 4

Czech Republic



Public transport:
Budějovická station


Bus 117 / 118 / 121 / 124 / 134 / 170 / 193 / 203 / 904 / ♿ 1

Metro C


Opening hours:

Nonstop


The DBK building was opened to the public in 1981 as 'Dům bytové kultury' (House of Interior Design). The eight-storey building was designed by the architect Věra Machoninová and is exceptional not only for its form, but also for the used materials, such as the wind-proof steel Atmofix, aluminium and concrete. Several art installations were also part of the design, such as a round-shaped decoration made out of concrete. The building has undergone several phases of reconstruction and served various purposes – in the early 1990s it served as the first Czechoslovak branch of IKEA, and later it became known as the Prior department store. In 2006 the building underwent a renovation in order to modernize the shopping areas, improve its technical condition and make it accessible and barrier-free. In the same year, the building also returned to its original name of DBK.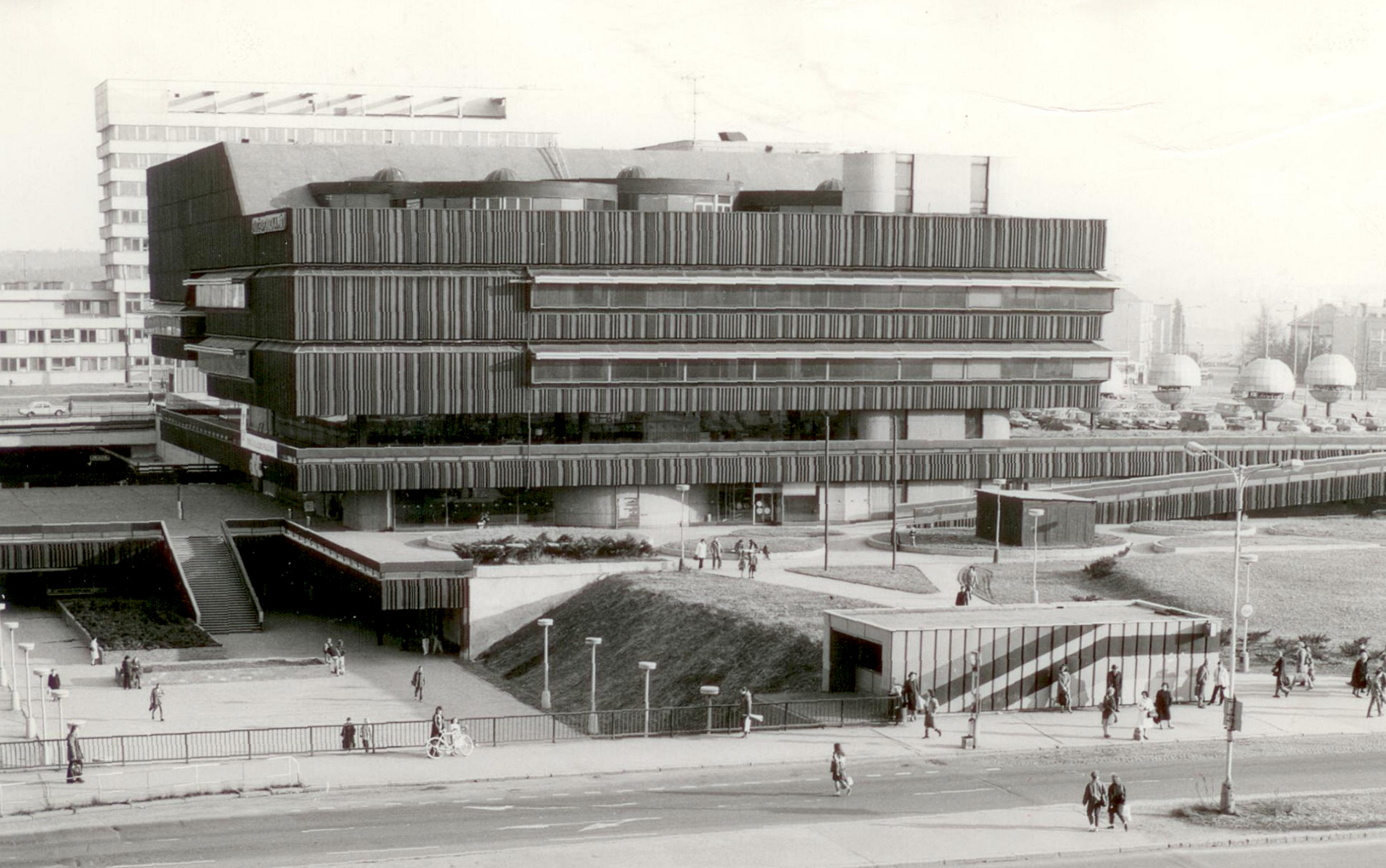 Participating artists
Isabela Grosseová & Jesper Alvaer
Panorama Hotel Praha

Milevská 1695/7
140 63 Prague 4



Public transport:

Pankrác
 station
Bus 134 / 188 / 193 / 904 / 905 / 910

Metro C
Opening hours:

Wed 6PM–8PM
Sat–Sun 2PM–6PM
A 4-star hotel situated on the Pankrac plain in Prague. The 24-story building, designed by the architects Alois Semela and Vlado Alujevič, is 79 meters tall. Its construction commenced in 1979 and was finished 4 years later. Upon its completion, the hotel became the second tallest building in the area of Pankrác, which has undergone a major transformation since the 1990s. Nowadays the hotel is part of a complex comprising high-rise buildings, office & conference spaces and a retail area.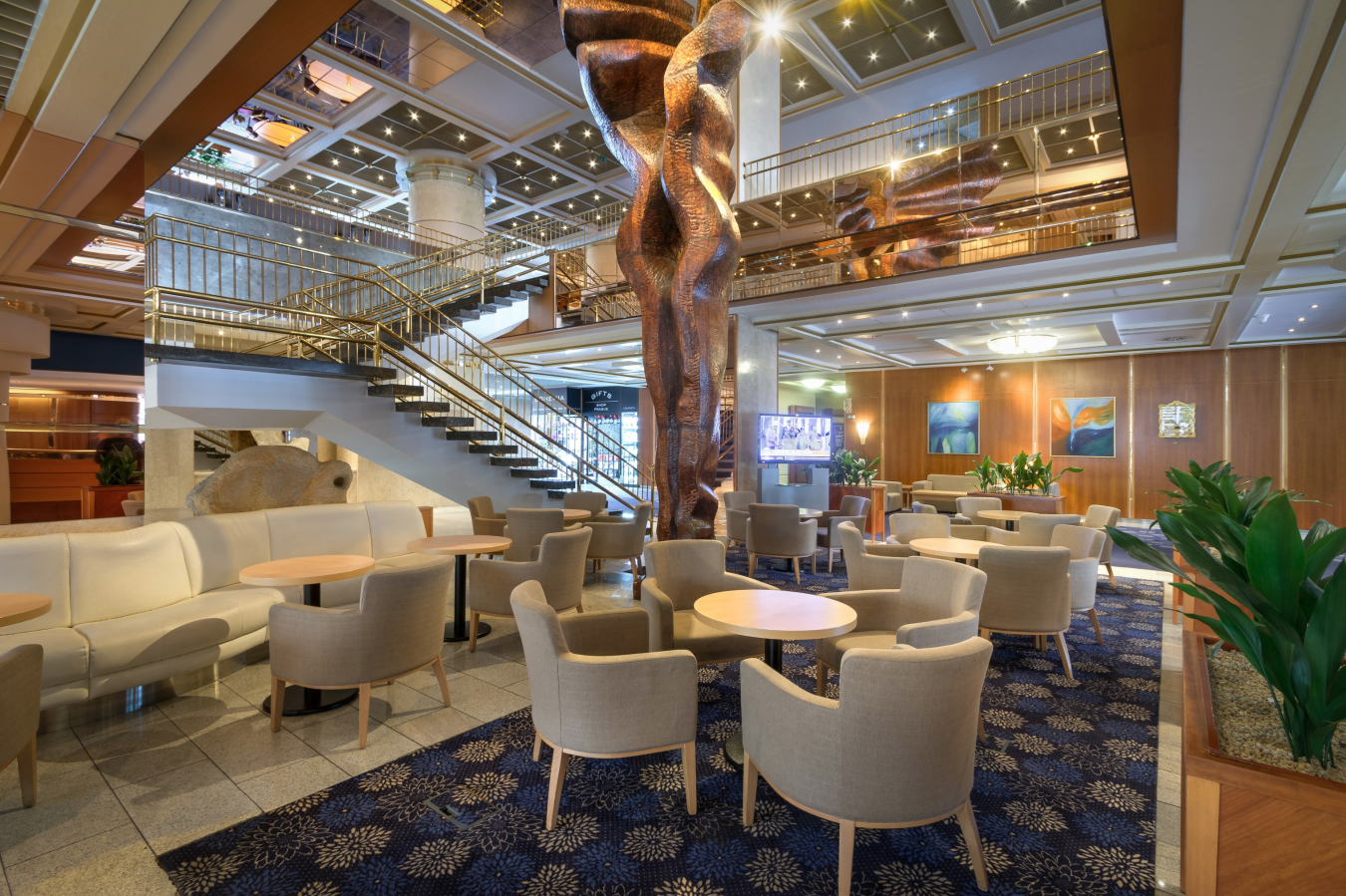 Participating artists
Isabela Grosseová & Jesper Alvaer
Nádraží holešovice station – underpass
Plynární 21

170 00 Prague

Czech Republic

Public transport:
Nádraží Holešovice station

Tram 6 / 12 / 17

Bus 112

Metro C
Opening hours:
Nonstop
The underpass is located in the northern area of the district of Holešovice and is a part of a larger transport hub that comprises train, bus, subway and light rail stations. In the process of the development of the structure, one of the oldest Prague districts named Zátory was demolished. Nowadays the area is rapidly gentrifying, consequently numerous industrial buildings and facilities give way to new developments and the district has become one of the most sought-after real estate areas of Prague.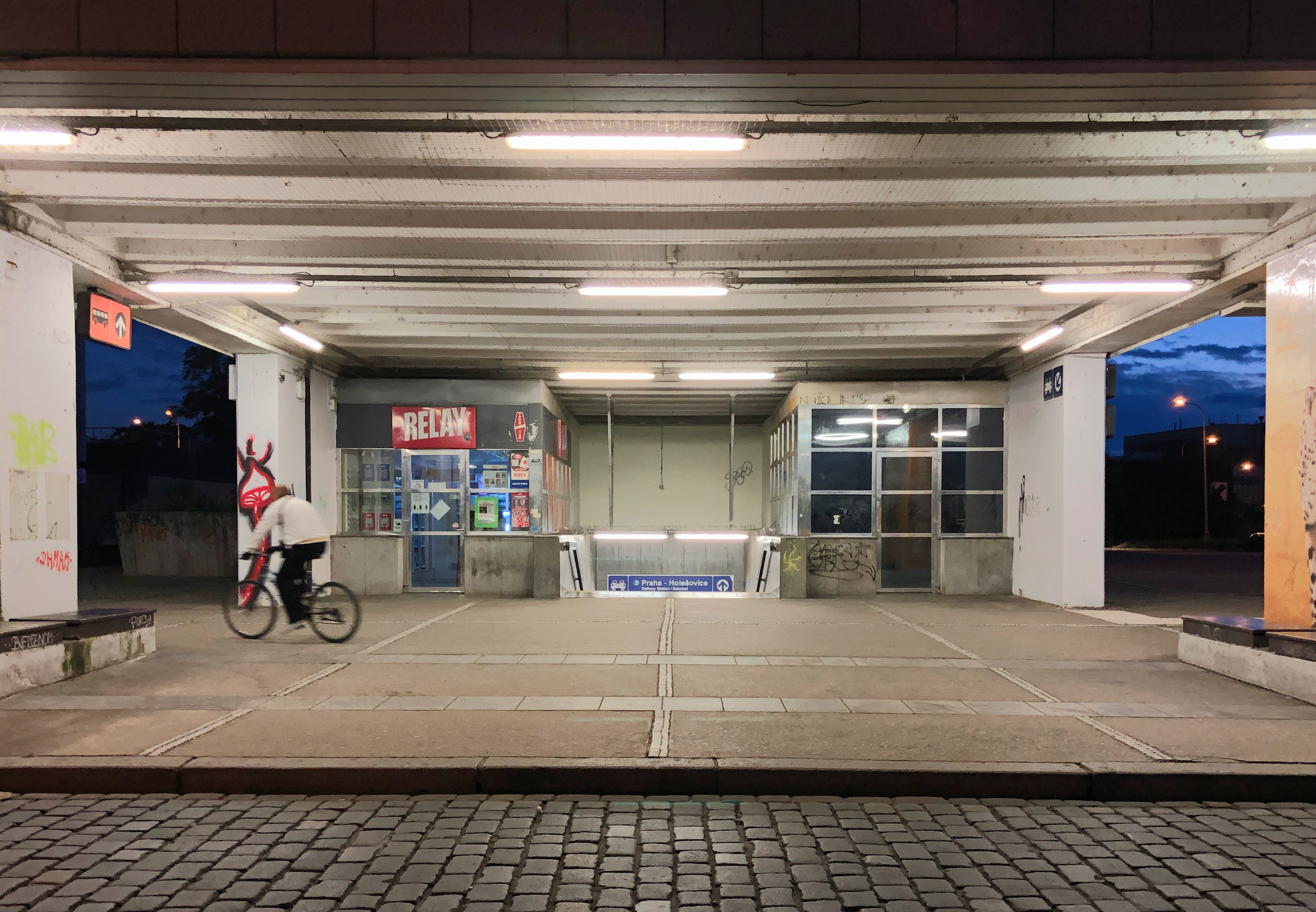 Menza Strahov
Jezdecká 1920
160 17 Prague 6


Public transport:

Stadion Strahov
 station
Bus 143 / 149 / 176 / 191 / 910